3D printed add-ons for the F550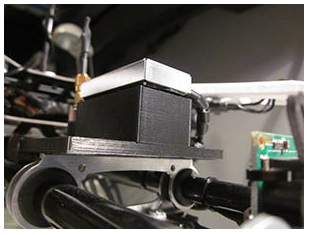 Thinkering about improving the F550 I came up with the idea to mount the video transmitter and ezUHF receiver on the aeroxcraft landing gear. This way I get maximum separation between the two, which means less change of signal interference. The ezUHF receiver will silmply pick up less noise from  other components when its placed as far away as possible.
Google has a great -free- 3D moddeling / design program called sketchup. The learning curve off this program is relatively low, after a little playing around anyone is able to create a basic 3D model in minutes.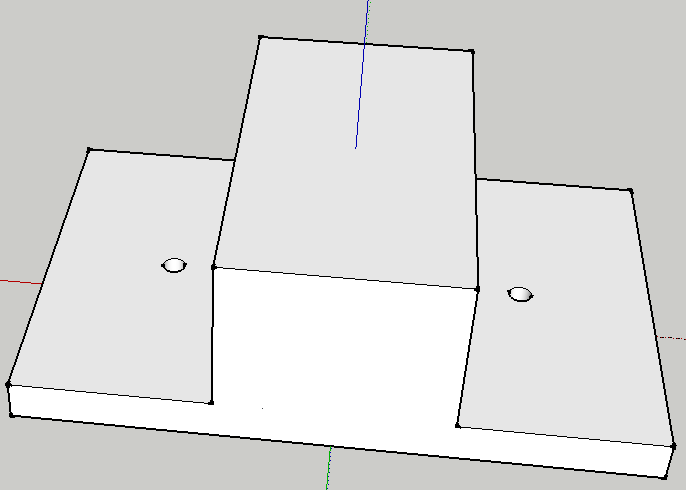 I eventually came up with 2 designs. The Aeroxcraft landing gear comes with one spare aluminium gimbal mount. The VTX mount will be installed on this spare part using M3 HEX screws.  I measured the exact sizes using a digital caliper ($10,- on ebay!).
As you can see, the mount is as simple as can be, but hey, it should be functional!
The mount for the receiver is about the same, but has 4 holes in the lower section. Because the landing gear only comes with 1 spare / extra aluminium gimbal mount, and ordering a spare one would set me back another € 20,- I found the cheapest way around this, is to simply zip-tie it to the payload bars of the landing gear.
As for the printing. During the initial build of the F550, I ordered pre-designed ESC mounts and a GPS mount from KGLprinting. The owner of the shop was very helpfull and provided some very usefull tips for the design. (The first design was actually more difficult to print, and to mount on the landing gear. (Click here for a pic). The idea was to slide the holes over the payload rails. But crimping of the material would make a perfect fit a little harder as the design is now.
Anyway, time for some pictures. Below are the pre-designed mounts for the ECS's and GPS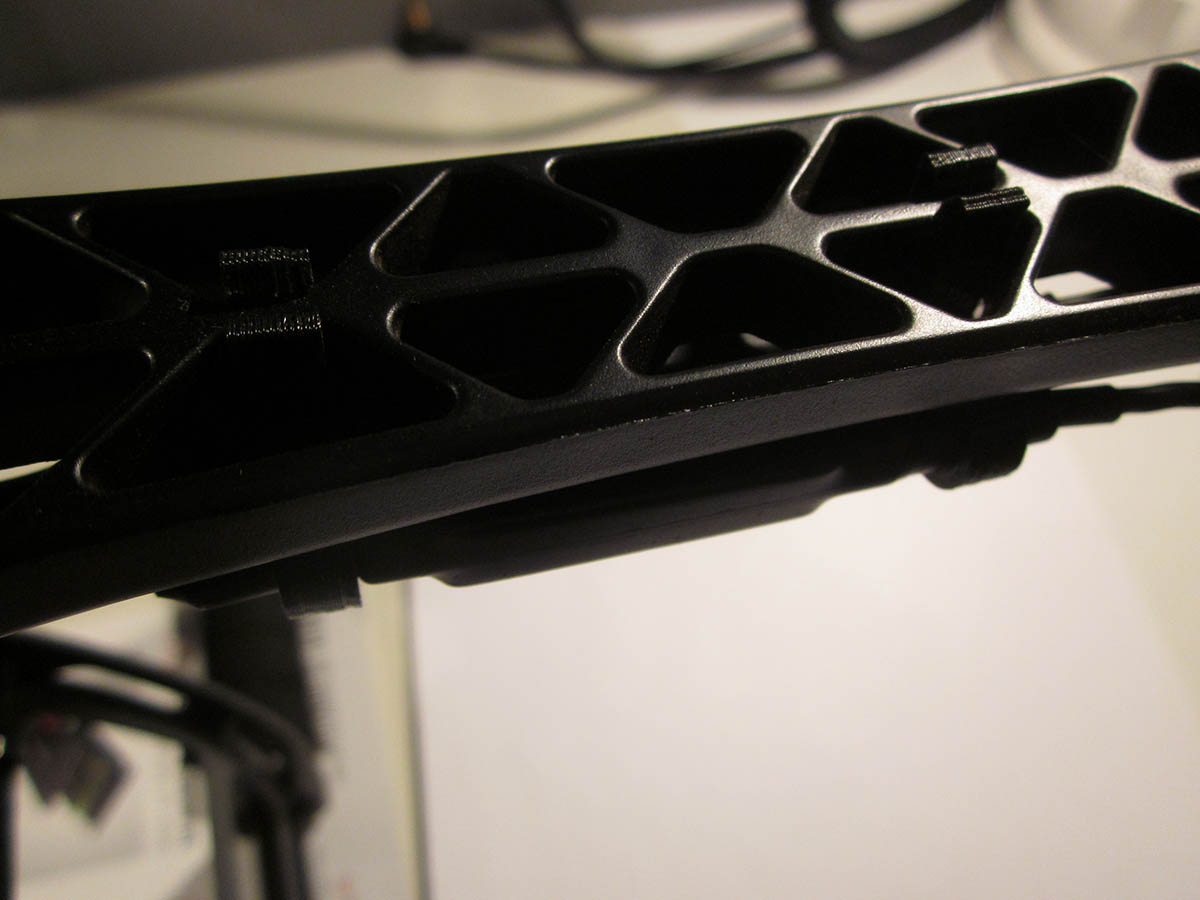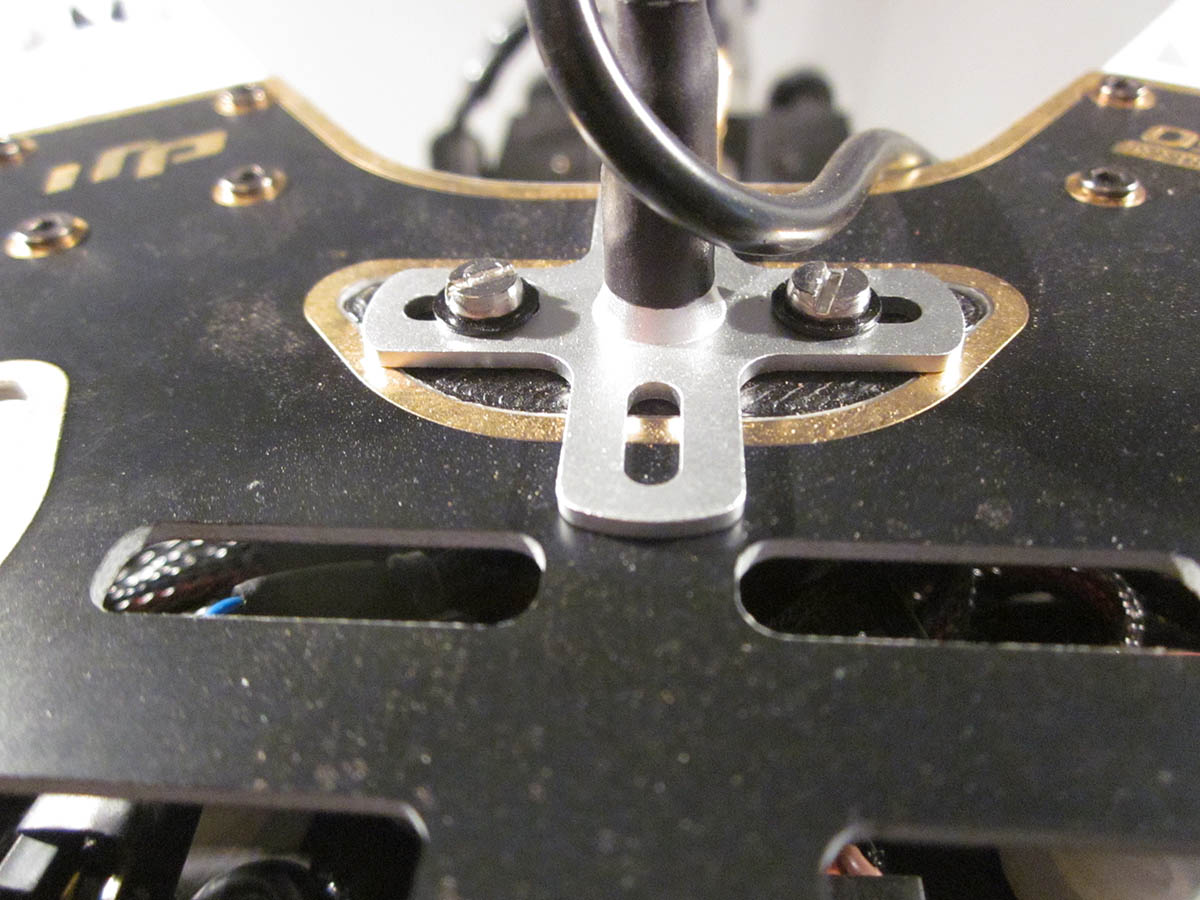 The VTX mount turned out quite nice I think!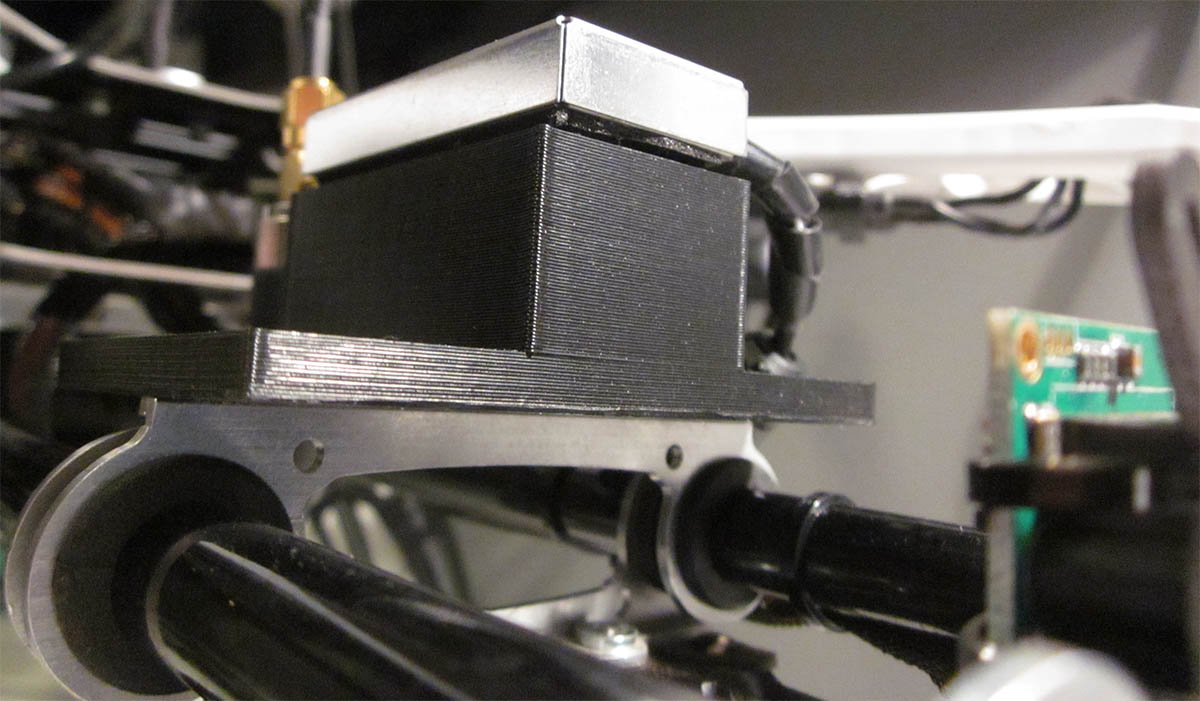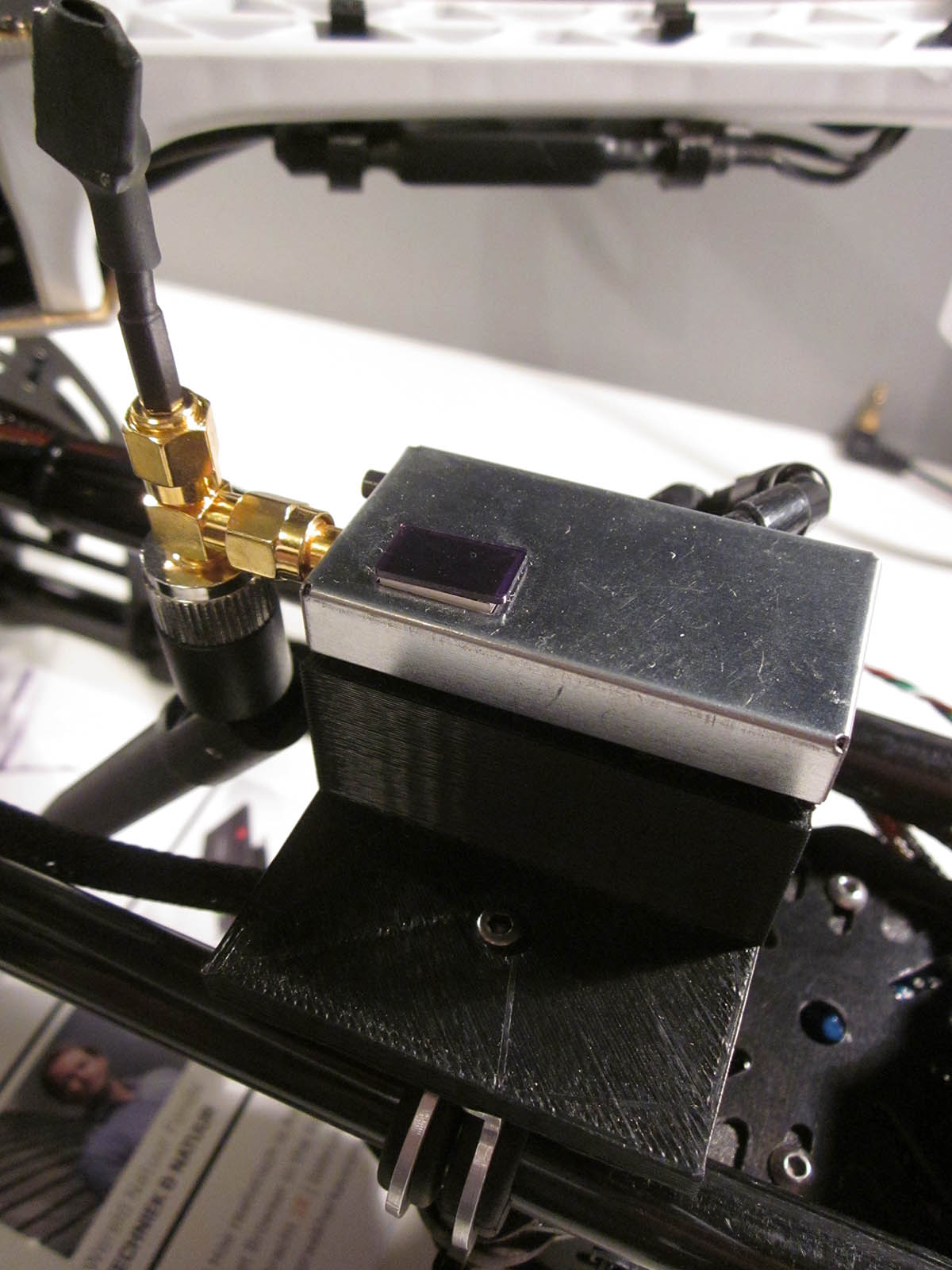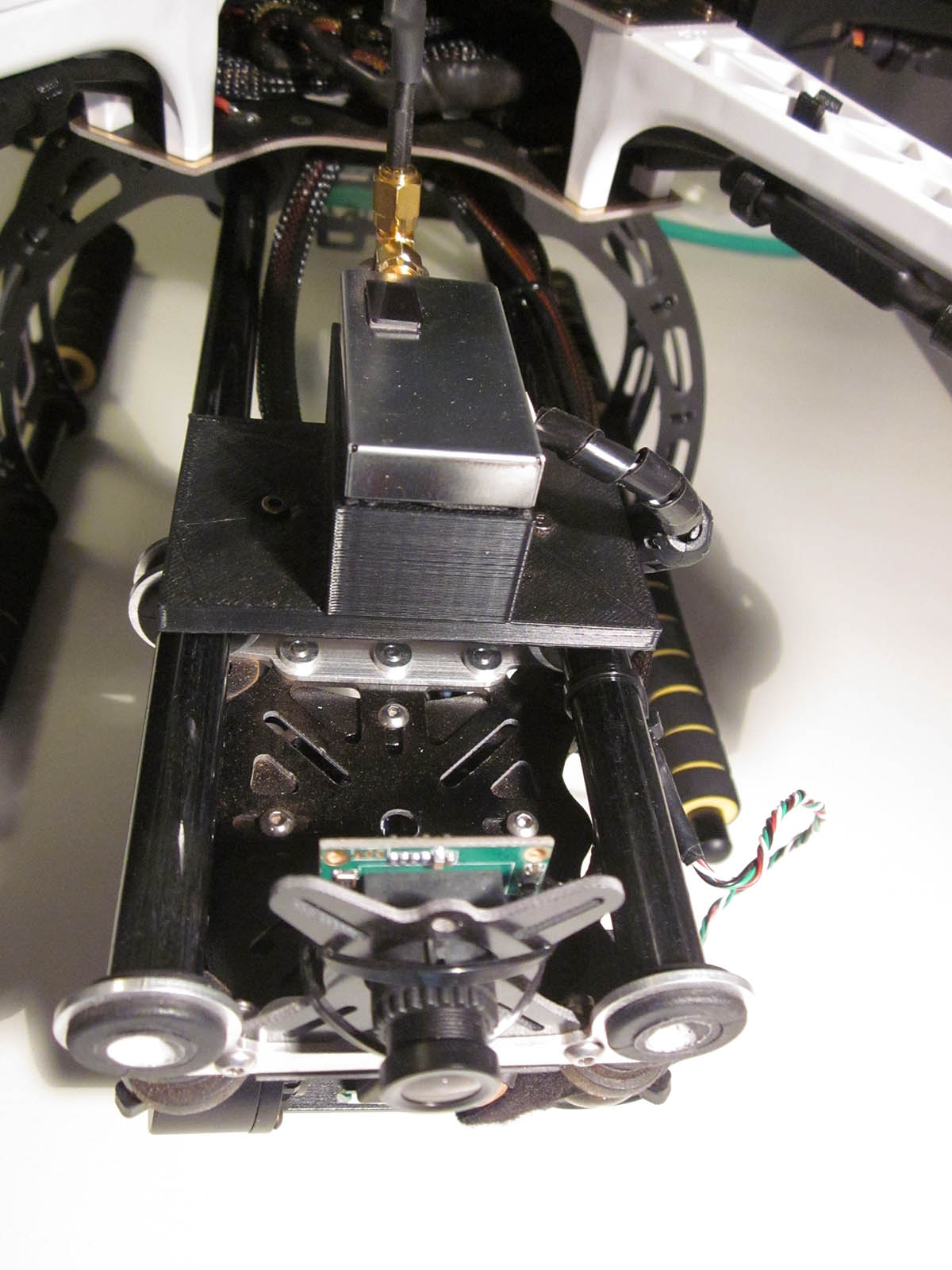 The ezUHF RX mount is still on its way, I will update this post when its here.
Download the Google Sketchup and STL files here. (229KB)
Thanks for reading!